Sometimes a client needs the whole kit and caboodle. This client had a service, an excellent idea that was ready for implementation, but they needed branding, a website, market research and a personality that would help them stand above the rest. We're excited to present enji, a total brand design for this excellent service connecting mechanics and their clients.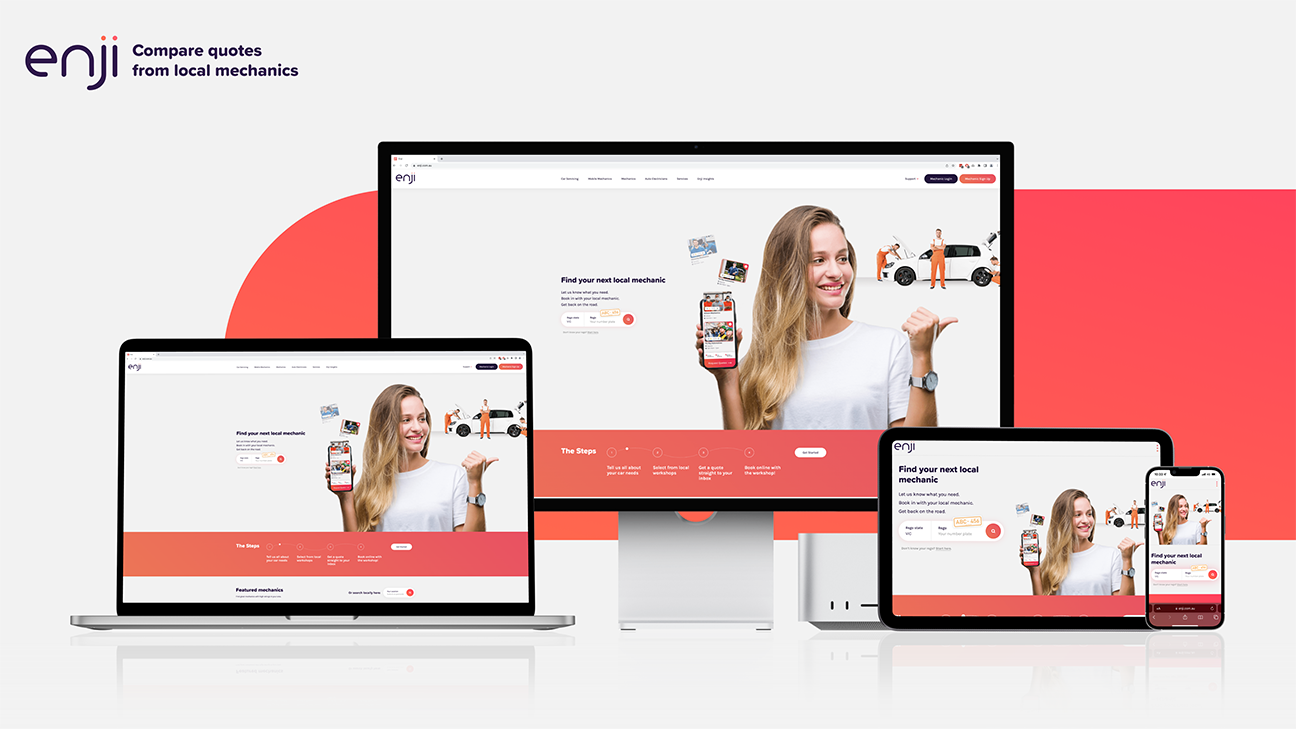 Our Relationships Grow Alongside Our Designs.
At 360South we love designing in all forms. The opportunity to build not just a website but a whole brand from the ground up was a joy for our team. We were able to envision a name, a logo and the aesthetics that would influence the website and marketing for the enji service. We're proud of the enji brand visuals but our work didn't stop there, we also were responsible for developing the user experience for all stakeholders. As a website connecting mechanics and vehicle owners, enji represents two very different user experiences. The website and service needed to equally benefit both parties, never one at the expense of the other. Through complex problem solving we were able to create a unification of those user journeys. It is an achievement we are incredibly proud of and we're thankful for the trust our client gave us, creating an agency led process that allowed us to best achieve their requirements.
This project also meant we welcomed a new long term client into the fold. When creating a new brand and voice guideline we're not creating something that is set and forget, we create tools that will be accessible to the client, and as well as that accessible asset we'll be there to help along the way. The enji website is a constantly growing asset and we continue to monitor and assist the intersection of their multiple stakeholders. Comprehensive reporting for both the website, and individual mechanics, let users and our client stay up to date on how the service is benefiting them. Whether through our direct collaboration, or their employment of these tools, the voice and branding guidelines we generated continue to shape the marketing and digital presence of enji.
For a service like this it was also integral that the efforts of our client we're going in the right direction. We were able to conduct extensive marketing and demographic research that went on to influence the content of their website and marketing campaigns. We supplied a Google Ads campaign to maximise their online search rankings and our copywriting team worked extensively to ensure their content was communicating their service effectively.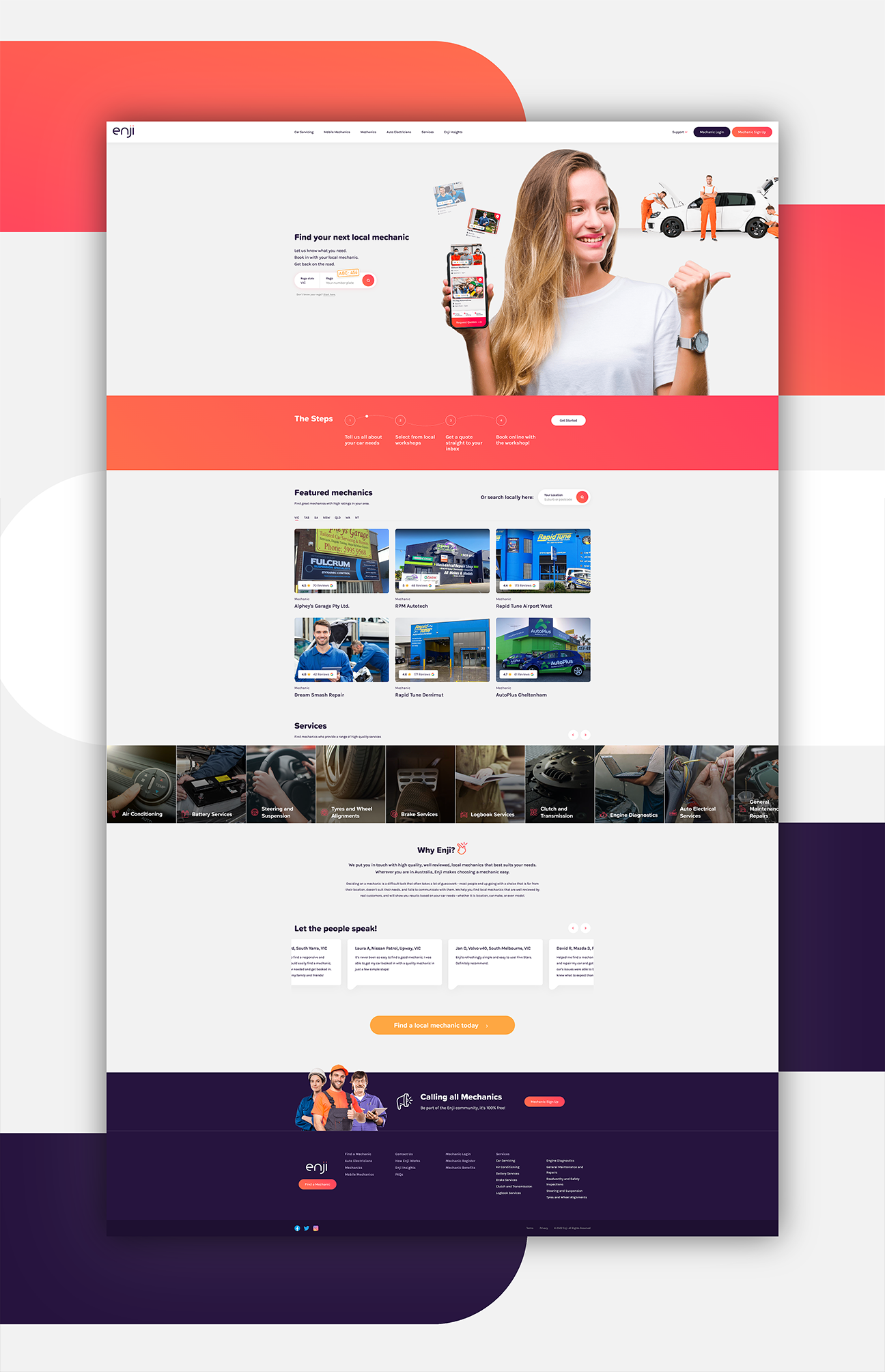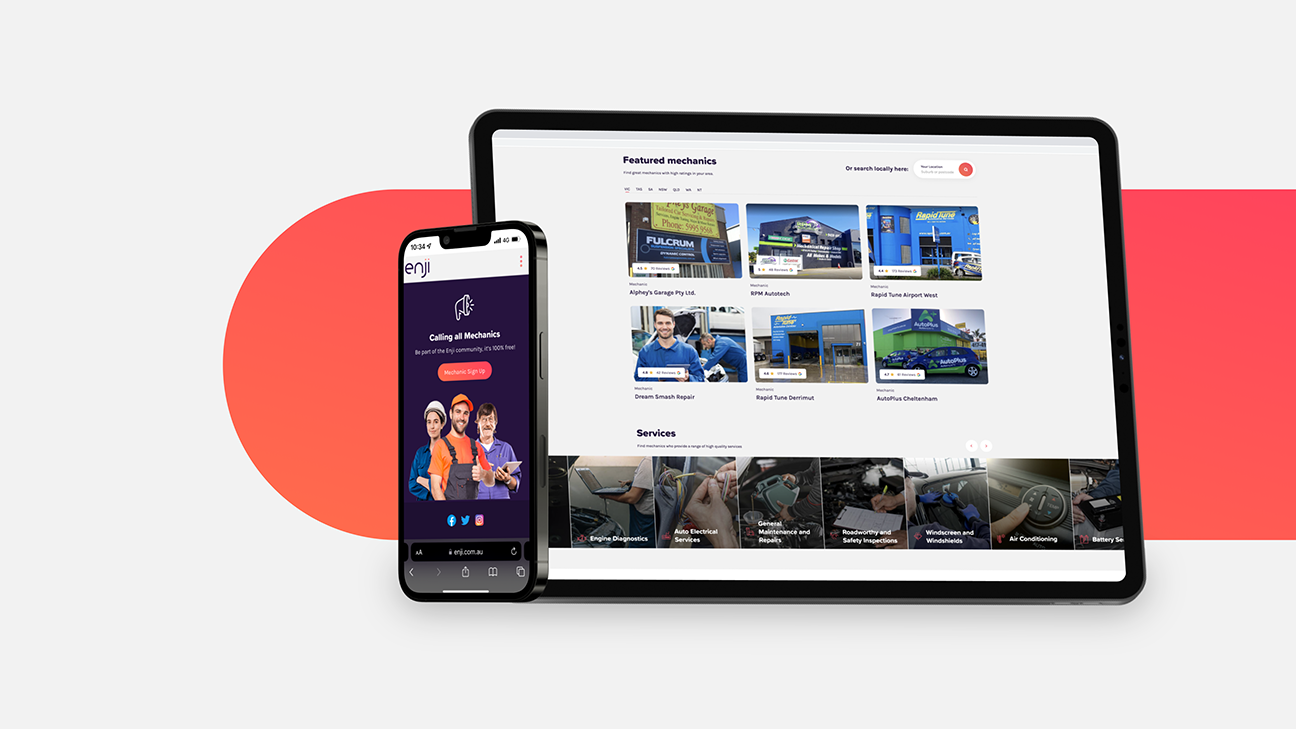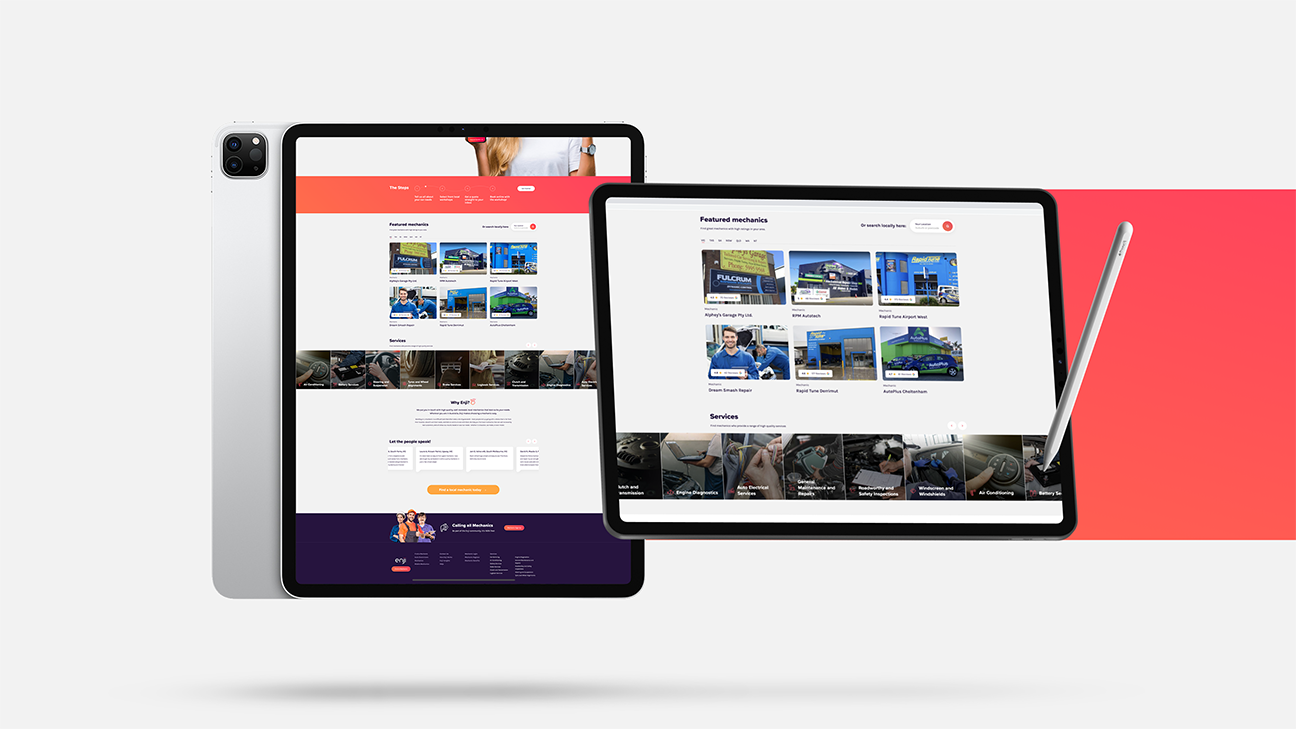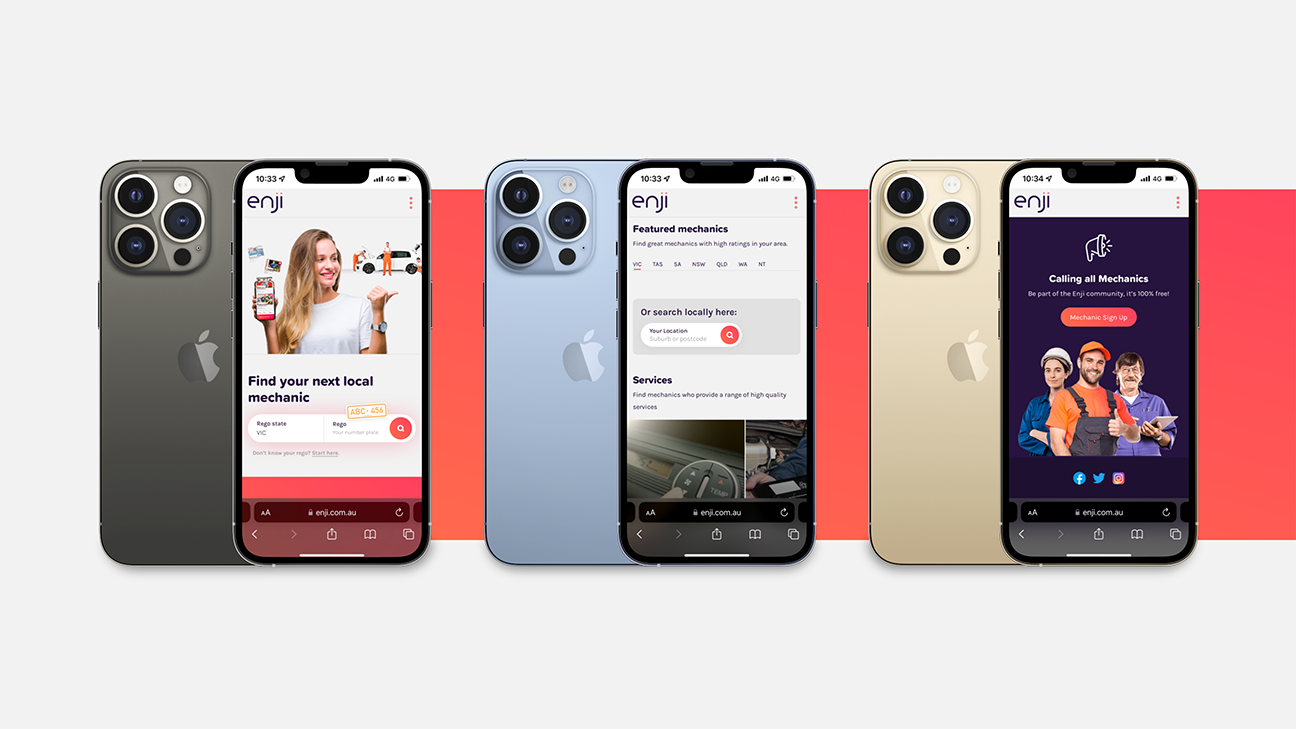 Client
Enji
Services
Share