As a leading EAP provider, it was important for Converge to have a user-friendly and accessible website as the access point for all customers. 360South has created a modern, friendly, and WCAG compliant website. It features a strong focus on the user experience and the ability for Converge to easily create new customer portals with customised content.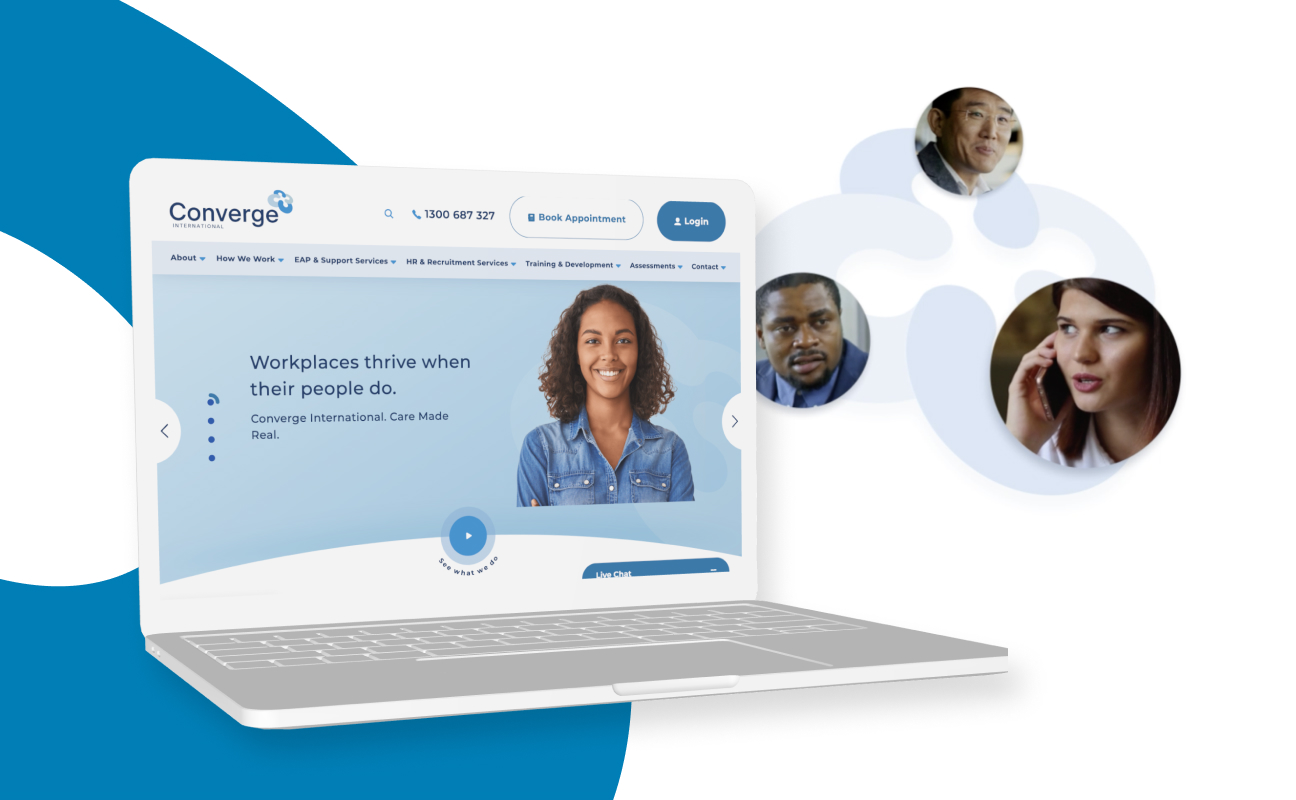 When Plans Change, Then Collaboration Is Key
With user experience at the top of the priority list, collaboration with both Converge and its customers was essential to the design process. By engaging already existing Converge customers in user testing processes, we were able to get live feedback on the creation of the sitemap and website navigation. This allowed us to really consider the user journey from the very beginning of the design phase.
This kind of considered design process meant a flexible and changing product as the build went on. As such we were in constant communication with Converge, taking on feedback and tweaking the design to ensure it suited their needs at every step. A dedicated 360South project manager was able to have regular meetings with Converge to ensure the lines of communication were kept open throughout the build.
A triumph of collaboration, understanding and clear communication; the new Converge website gives them the strong user experience their customers require with the flexibility to create new content to suit the evolving needs of the client. With over 200 unique portals present, and the ability to create more, this website represents a malleable workspace that can be customised to suit their customer's needs, whatever those may be.