State Transport approached 360South in dire need of a full website overhaul. With a small footprint and minimal content, their previous site didn't fully reflect what they provided and struggled to rank on search engines. Accessible design, clearly expressed copy and a more extensive sitemap has the new State Transport site performing excellently. State Transport's team were incredibly happy with how easy 360South made the process.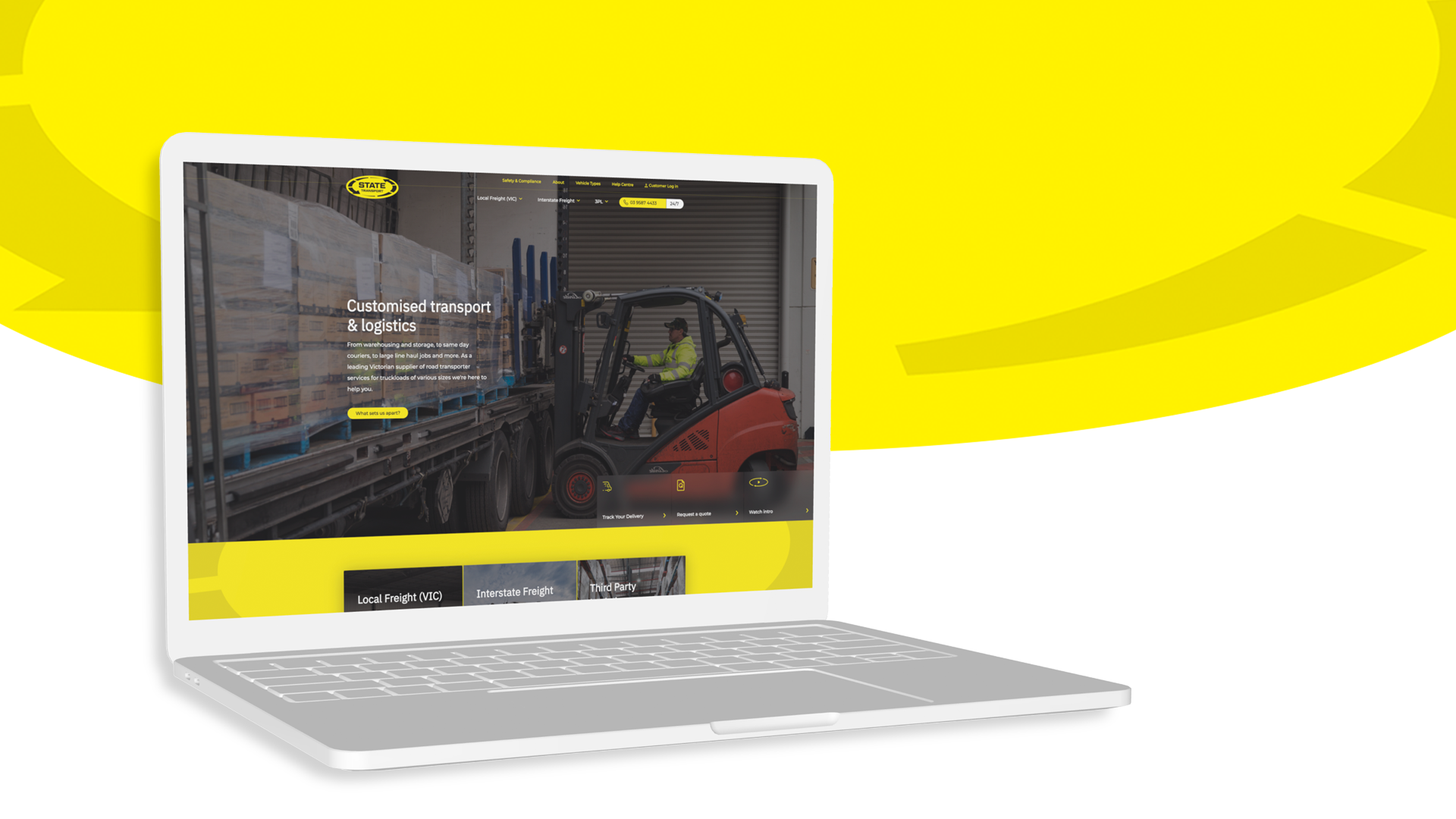 Holistic Design Promotes Seamless Customer Experience
The revamp of State Transport's online presence was a two-pronged approach. The front end of the site needed clearer and more extensive communication of the great services they were offering their client, and the back end of the site needed to integrate with the HUBsystems customer portal software they used to keep their customers in the loop. We were proud that State Transport trusted our team of project managers and designers to lead this project and guide them towards the result that would best suit their needs and elevate the experience of their customers.
Not only were we able to integrate the third-party software of HUBsystems seamlessly into the new website, but we were also able to collaborate with HUBsystems directly to redesign their portals so that the entire site had a cohesive user experience. Whether using the front end to find services, or tracking a package in their customer portal, State Transport customers now have a more holistic experience throughout the site.
It's always a joy to collaborate with our clients, the team at State Transport were receptive to our ideas and open with feedback and as such we were able to elevate their business through SEO, copywriting, photography and animation while always maintaining a connection to their needs and design briefs. Collaborating with State Transport was such a success for both parties that we'll be continuing to work with them with an upcoming marketing and social media campaign!