Continence Foundation Australia (CFA) is the peak not-for-profit providing awareness, education and advocacy for the 5 million Australians with continence issues. An issue that many people do not feel confident talking abut needs a robust and detailed platform to help people feel confident in getting control of their situation.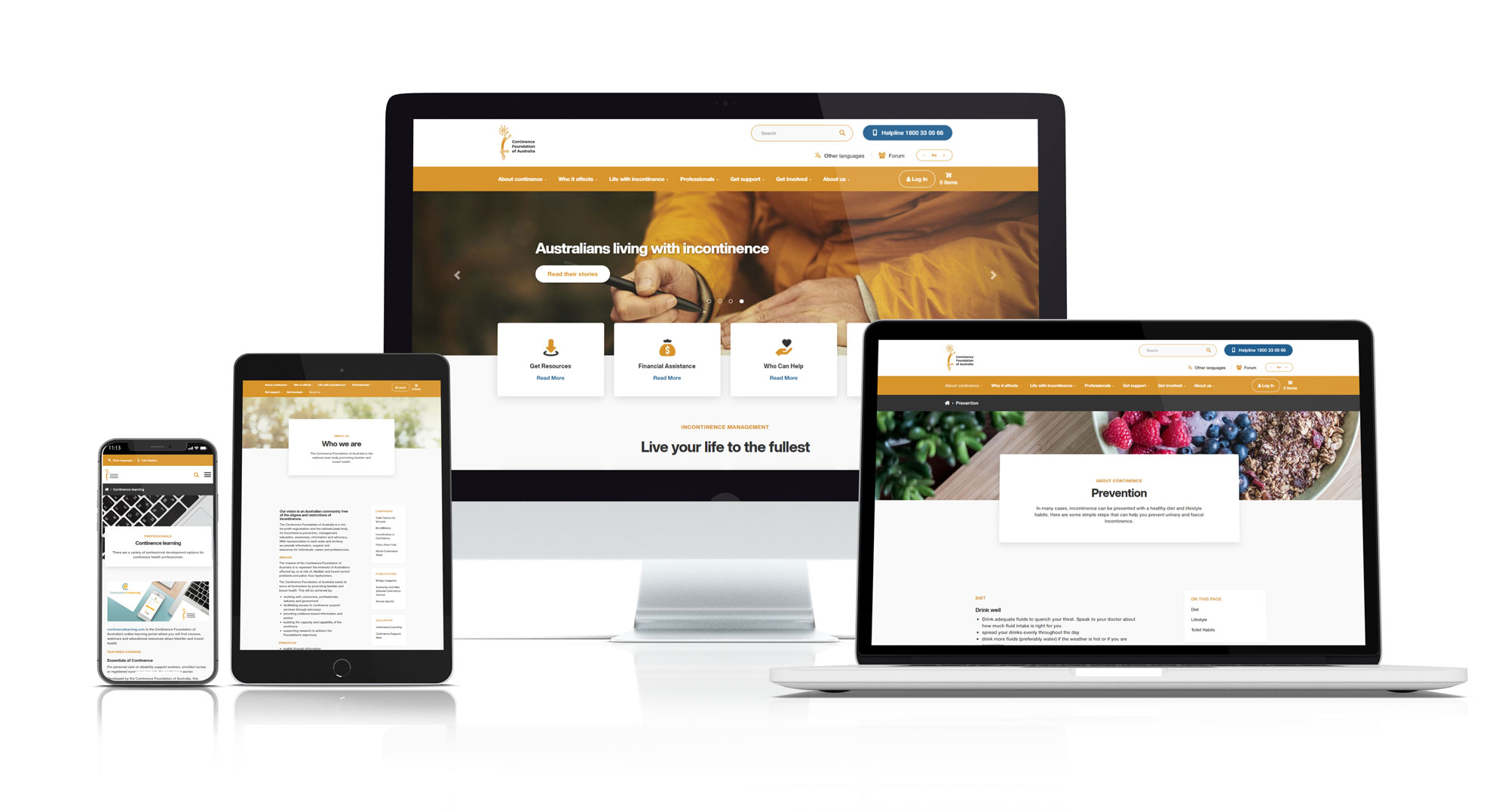 A complex solution to make answers easy
Data heavy and rich with information, the CFA site contains two searchable directories for products and services, a resource database from which you can download or order printed items, an online forum and spoken, written and downloadable information in over 30 languages. Like the issue of incontinence, it's pretty big.
To help keep all of this information under control and to seamlessly integrate with their reporting and on the ground systems including the running of a helpline, the website is extensively linked with an existing Salesforce system allowing multiple team members to update and manage materials for their specific area without the need of learning how to use the websites Drupal CMS.