360South improved online useability to help The Youth Junction increase opportunities for Melbourne's young people.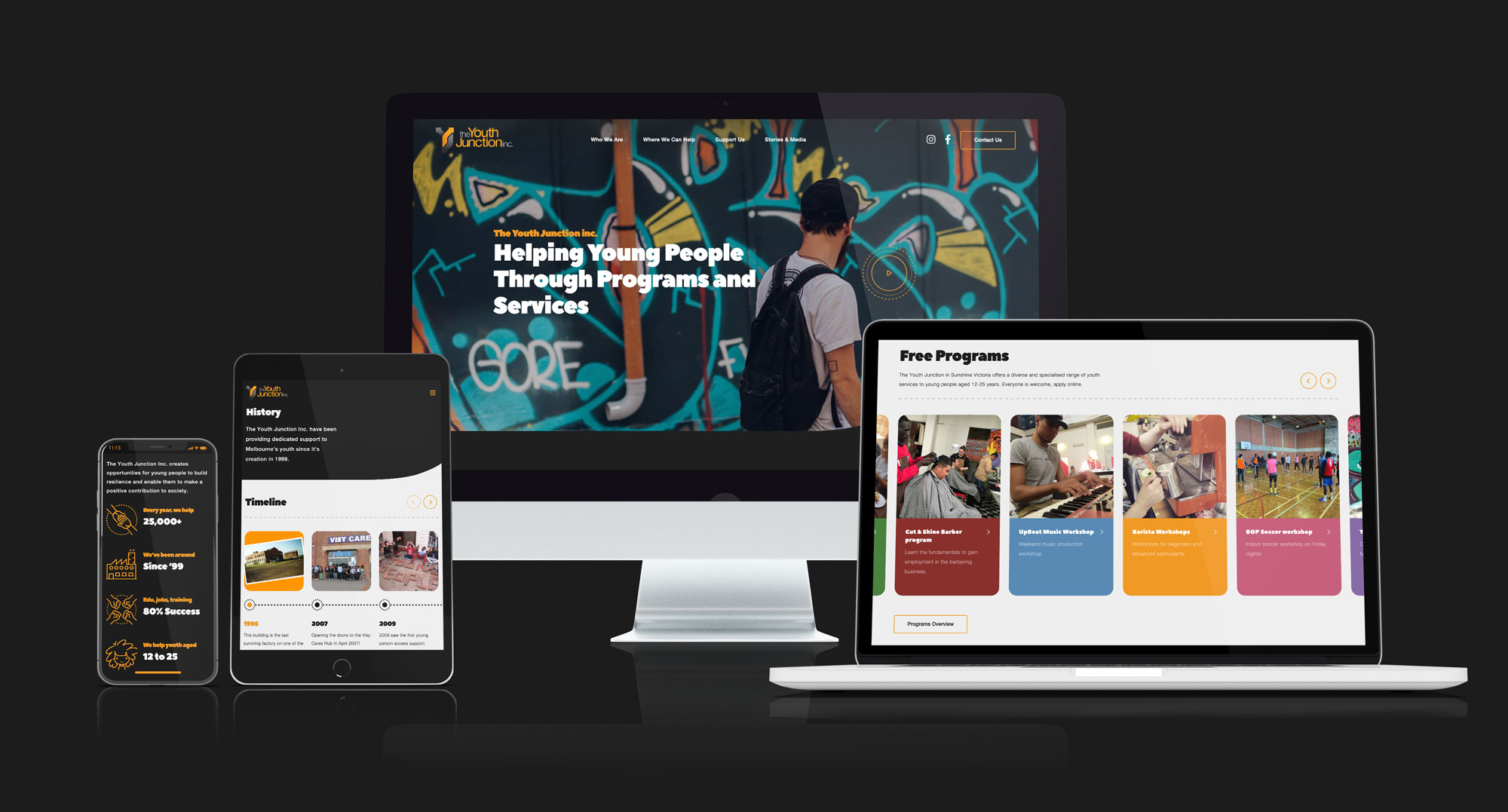 Creating a non-judgmental
platform for youth engagement
Based in one of the Sunshine's iconic red-brick harvester buildings The Youth Junction merge together an amazing group of essential organisations to help support young people throughout Melbourne's west. 360South have created a clear and simplified menu structure to the mirror the passion, care and concern of The Youth Junction in a website that is helping to connect with an often-overlooked audience.
By ensuring that young people were at the centre of each element of design and functionality The Youth Junction website speaks to young people rather than about them creating a sense of trust. Providing Virtual Tours of the space helps to lower anxiety of first-time visitors whilst the online design simplifies the experience and highlights the benefits of The Youth Junction in relatable voices. An opportunity to engage and learn from peers as an equal not just as a young person in need.