From TAFE certificates to PhD's, Federation University offers a comprehensive range of higher education options. However, like many organisations currently navigating the COVID-19 restrictions, Federation University needed to find a way to bring the Open Day experience to prospective students, so they could learn more about their intended place of learning.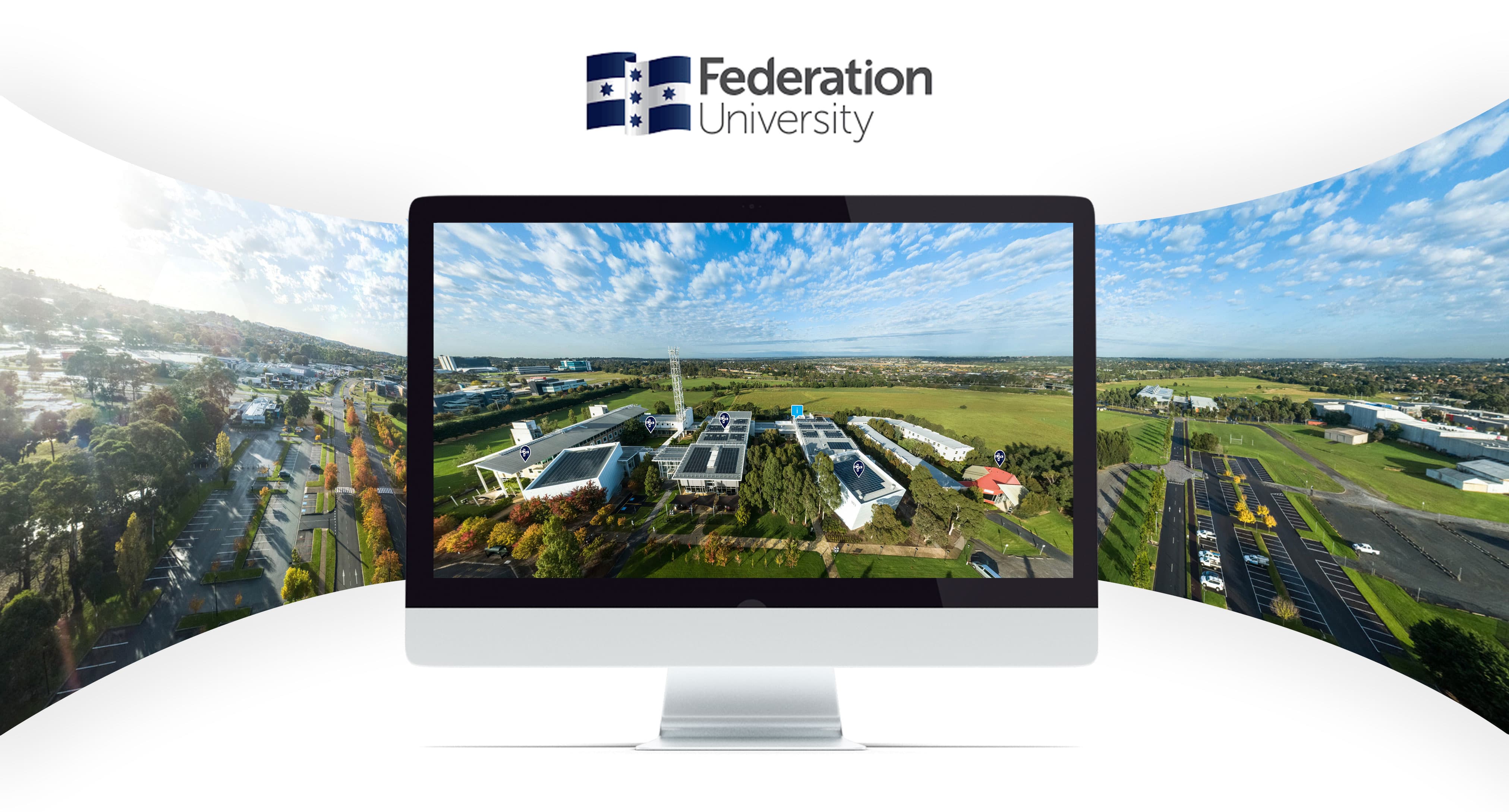 Virtual Open Day, every day to infinity
Cue 360South, who promptly dialled up their drones and digital expertise and created, not 4, as originally requested, but 7 campus 360 degree virtual tours for Federation University. (The first few delighted so much that all the campuses wanted their own masterpiece!)
The result, immersive virtual tours integrated into the University's existing website, allowing virtual visitors to explore aerial views of the grounds and interior tours of buildings, student lounges, libraries and other campus facilities all conveniently from their own home. Amazing archival photography was incorporated into the project, together with new footage showcasing each of the campus grounds, and all promptly delivered to help pivot the open day experience into infinity.