SANY is a global manufacturer of industry-leading construction, mining and other heavy machinery. Continuously working on the future, investing significant dollars to explore new ways to make products better, they are now making their mark in Australia and New Zealand. Digital agency 360South is helping to solidify their presence in these markets.
Hi-tech toolkit assists expansion
SANY Australia is inextricably known as an embracer of technology, reaching for greater efficiencies to keep improving their performance, so when 360South partnered with them to deliver a full range of services, the result was a new technological toolkit to set SANY on their way!
A brand new website was paramount to raising the local SANY profile, and connecting SANY, their dealers and consumers. Integrated into the website is newly produced photography and video showcasing the plethora of products that SANY offer, and banner advert variants for both the SANY and associated websites are amongst the digital assets at hand.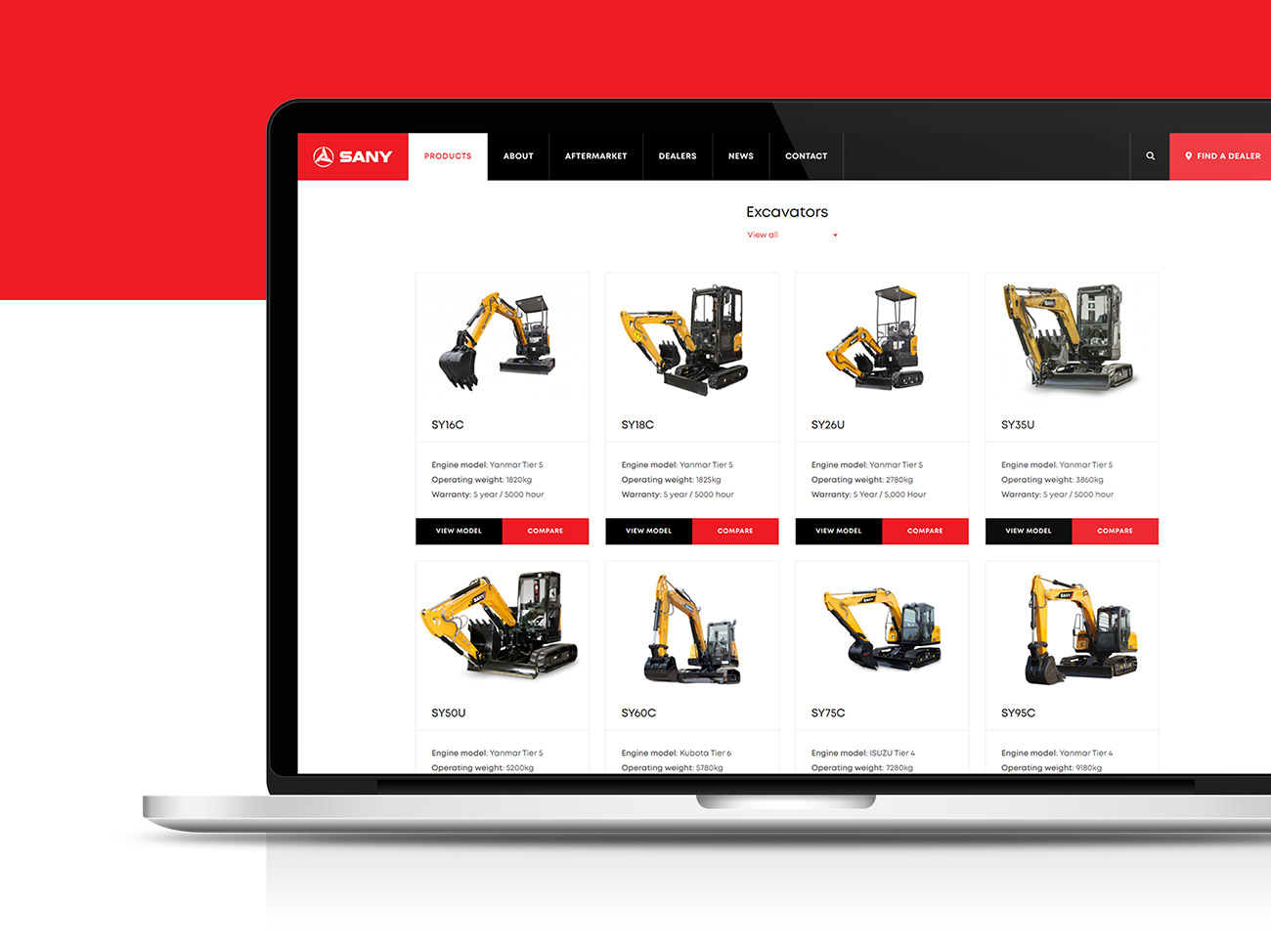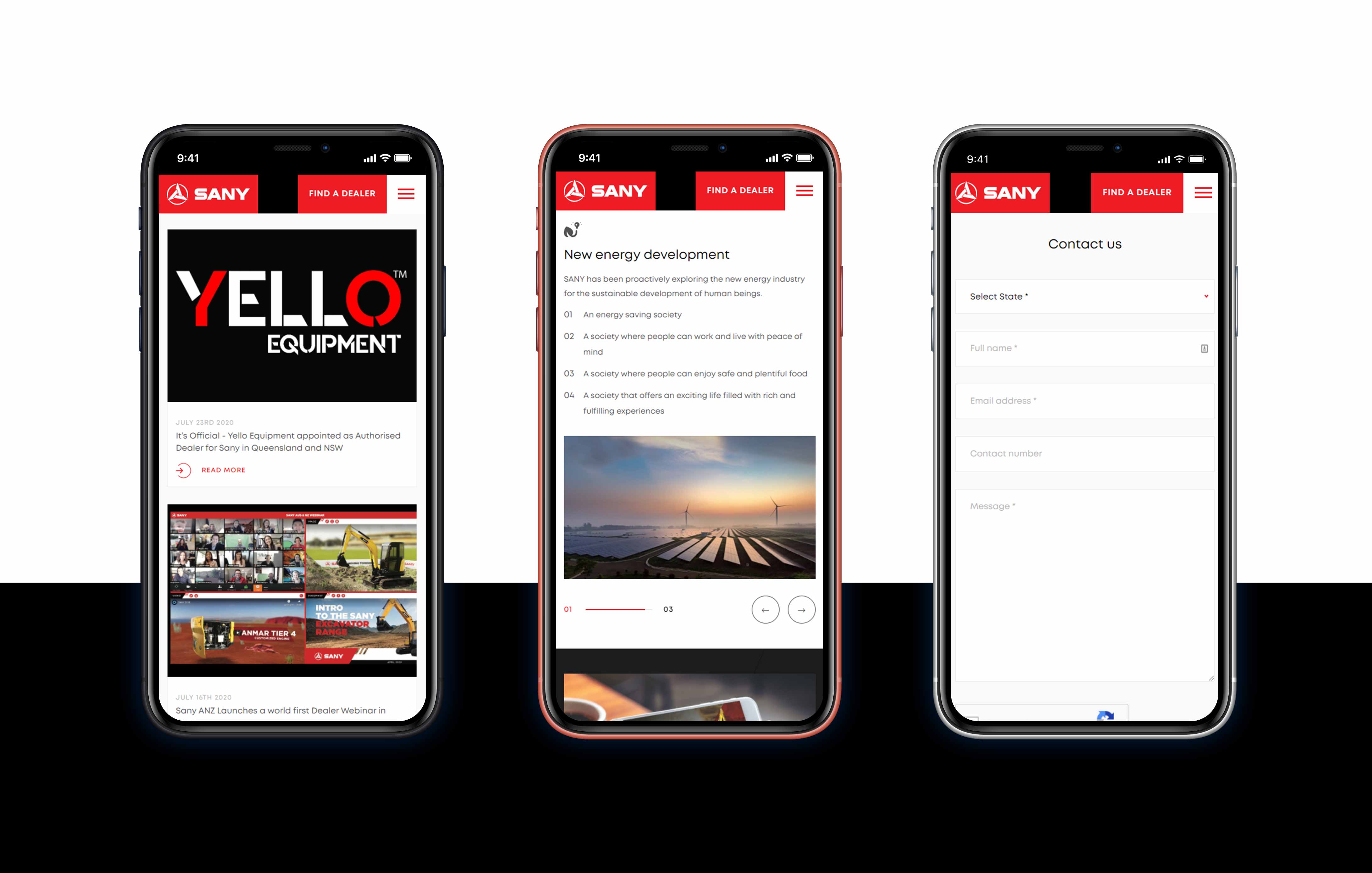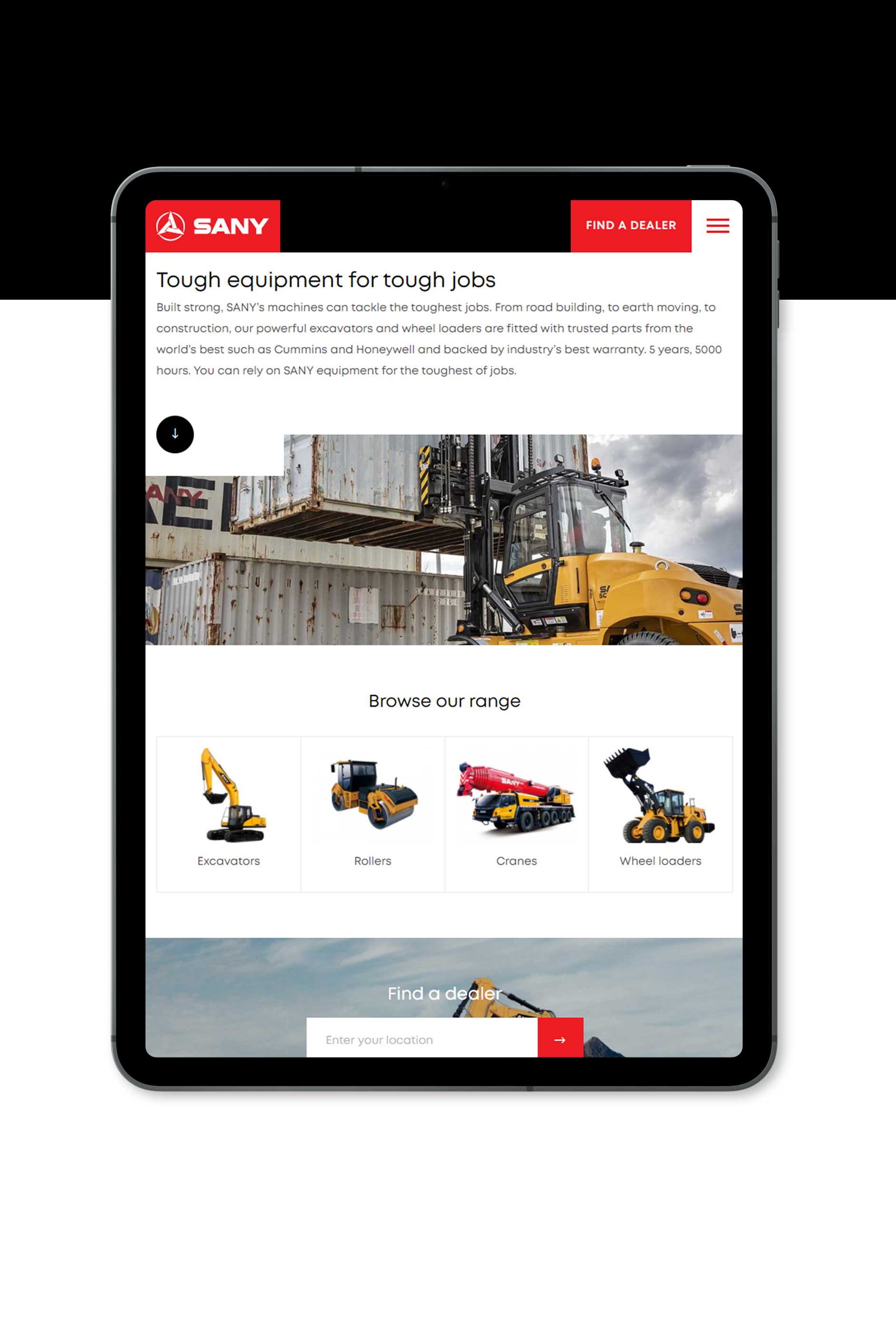 A well-constructed,
integrated campaign
360South have also created interactive, immersive technology for SANY – 3D holograms, virtual and augmented reality experiences, helping to train, educate and empower teams. A new communications ecosystem in the form of a purpose-built multi-modal webinar platform enables online conference talking, information sharing, and even live image loading all without losing any important interactivity.
Additionally, SANY in partnership with Racing.com, entrusted 360South to create a competition, fit with prizes for their punters. In the first few weeks alone there have been extraordinary results in entries, sales leads, app downloads and retention for the stakeholders.
A TV commercial, dealer brochures, ongoing SEO and social media management all help to round out the 360South full-service package for SANY.